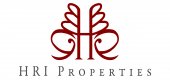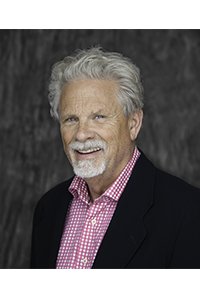 (Maurice) Pres Kabacoff | Executive Chairman of the Board of Directors
In 1982, Edward B. Boettner (1933-2000) and Pres Kabacoff, founded Historic Restoration Inc., now known as HRI Properties, dedicated to the pursuit of rebuilding neighborhoods and recreating entire communities.

Prior to founding HRI, Kabacoff practiced real estate law and served as assistant to the managing partner of International River Center (IRC), which was the developer and managing partnership of the New Orleans Hilton Riverside and Towers, a 1,600-room convention center hotel; Riverwalk; and International Cruise Ship Terminal. He was also the attorney and team member in the development of Beau Chene, a 3,000-unit recreational community in St. Tammany Parish, Louisiana.

He was one of the ten honorees in 1997 of the Family Service of Greater New Orleans. Family Service is a community-centered, nonprofit organization that strengthens the emotional health of individuals and families by providing counseling and community education in an effective and compassionate manner.


Education

Juris Doctorate, 1970, Louisiana State University Law School
Bachelor of Science, 1967, University of Denver

Professional Affiliations
Chair, Mayor of New Orleans Housing Task Force Committee – Mayor Mitch Landrieu

Member, Urban Land Institute (ULI), whose mission is to provide responsible leadership in the use of land in order to enhance the total environment.

ULI Council Member, Public-Private Partnership Council.

Past District Chairman of the Louisiana Chapter of the Urban Land Institute.

Advisory Board Member of the Brookings Institution's Urban and Metropolitan Policy, one of the nation's first public policy research organizations.

One of 250 Trustees of the Committee for Economic Development (CED), a national research and education organization whose goal is to study and seek solutions to pressing social and economic issues affecting the long-term health of our nation's economy.

Board Member, Preservation Action, the national lobbying organization for historic preservation.

Member, Metropolitan Neighbors, the Task Force on Regionalism.

Member, National Advisory Council of the Trust for Public Land (TPL), a national nonprofit land conservation organization that works to conserve land for people.

Co-Chair, Top 10 by 2010, a citizen-based nonprofit initiative to chart a new direction for the Southeast Louisiana Region.

Member, Housing Task Force of the Committee for a Better New Orleans, whose mission is to achieve the brightest economic future for all of its citizens.

Board Member, Public Affairs Research Council of Louisiana, a nonprofit watchdog over political issues.

Board Member, New Orleans Police Foundation.

Board Member, MetroVision Executive Committee, whose mission is to increase regional cooperation.

Board Member, Dillard University, New Orleans, Louisiana.

Member of the Governor's NFL Stadium Advisory Commission.

Director, Economic Development, Dillard University, New Orleans, Louisiana.
Civic Affiliations
Founder, New Orleans Council for Young Children.

Past Member of the Orleans Parish School Board.

New Orleans Public Schools Early Childhood Task Force.

Chair, Coalition for Educational Excellence, better known as COED-2000.

Participant on the Governor's Panel on Education and chaired the committee "At-Risk Children."

Participant on the educational component under the Governor of the committee "Redirecting State Dollars."

Co-Chair, Mayor's Special Task Force on Children, Youth and Families.

Honors
Recipient of the 1989 First Citizen of the Learning Society, a business/education award presented by the University of New Orleans Council for Lifelong Learning.

The Young Leadership Council selected Pres Kabacoff as one of 25 Role Models in 1988.

Recipient of one of five individual Peacemakers' awards by the New Orleans Peace Foundation for his love and dedication to the City of New Orleans.

The National Council of Jewish Women (NCJW) Greater New Orleans Section selected Pres Kabacoff as the 1995 recipient of the prestigious Hannah G. Solomon Award (Founder).