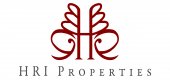 Iberville Redevelopment
| | |
| --- | --- |
| Status | Multiple Phases: Complete or Under Development/Construction |
| Scheduled Completion | 2018 |
| Units | 700 Units, Mixed Income |
| Type | Historic Rehabilitation & New Construction |
Project Description
The multi-phase Iberville Onsite redevelopment transforms the 23-acre Iberville Public Housing Development, built in 1942 and located adjacent to New Orleans' famous French Quarter, into a vibrant, mixed-use, mixed-income community. The redevelopment of the Iberville site, including the reintroduction of the street grid and construction of new utilities and public rights of way throughout the site, significantly contributes to the revitalization of a large portion of the City of New Orleans: the Iberville/Tremé neighborhood. Spurred by the onsite redevelopment, the Iberville/Tremé plan will transform the physical site and structures, provide for the neighborhood's social and cultural needs, and improve the economic and retail vitality of this historic neighborhood.
Through a combination of historic renovations and new construction, the Iberville redevelopment will create approximately 700 total units offering secure onsite parking, fitness centers, community spaces, a computer technology center, neighborhood parks, and other programmed outdoor leisure areas. The historic buildings are renovated in accordance with the U.S. Department of the Interior's Standards for Historic Rehabilitation and are complemented by the new construction of multifamily buildings and townhouse buildings. This thoughtful combination of new construction and rehabilitation ensures that the revitalized site maintains a physical link with its history while providing unparalleled amenities and conveniences.
Now named Bienville Basin, currently completed Iberville developments include Phases I, II, and III totaling 257 units either occupied or leasing. An additional 164 units are under construction with the completion of this Phase IV anticipated in May, 2017. Phases V and VI are scheduled to begin construction in the 3
rd
Quarter of 2016 and will deliver 130 units by October, 2017. Construction of the final onsite development component, Phase VII, will commence in 2017, creating 65 units.